Beauty Bundle Intensive 4in1 Facial Massager Set
Benefits
Korean Facial Massager 4in1 LED Light Therapy
Ever wonder why the Korean can have youthful look? Well, the truth is, not all did facial surgery or injection. Instead, they are very disciplined in their daily skincare routine. Which is why you've heard of 8, 10 and 12 steps routine. In Korea, home care is fashionable because you don't have to spend too much on expensive beauty salon packages. Facial massager is popular because it is light duty device that can be used as daily maintenance and to improve overall facial care result.
We've got you covered
Don't let the fear of aging spoilt your life. You don't have to burn your pocket on facial treatment in beauty salons. Now you can do your own facial at home using this Home Facial  - 4in1 Facial Massager Bundle Set comprising
Ms Circle - 4in1 Facial Massager for Face and Body 
Special Homecare Origin Ampoule 50ml - Peptide Wrinkle Care Lift
How much can I save?
On average your facial package cost you RM150 x 12 months = RM1,800 but this device cost you 1/3 of it. Plus, the usage is limitless and there is no expiry, no long term commitment. This device can be used for body slimming and relaxing too! We think this is super value for money. It is your perfect beauty companion. 
Product Details
Where can I use it? 
Why others love it?
Value for money
4in1 functions with LED, Micro Vibration and Micro Current
+ heating function
Larger massaging pad
Portable and convenient
More affordable compared to many 'branded' device 
Sexy!
Major function 1: 42℃ Heating
When the skin temperature rises up to 42℃, the HSP (Heat Shock Protein) inside the skin cell increases. There are many different types of HSP. Among them, HSP 70 and HSP 47 are beneficial for skin as follows:
1. HSP70:
> Strong cell protection effect
> Wrinkle-care effect against UV rays
> Decreasing of the protein that reduces collagen

2. HSP47:
> Production of collagen
> Preventing wrinkles from high temperature

Major function 2: Micro-current
The micro-current function is optimized for each mode. It is generated by the combination of iontophoresis and periodic electric pulse. The various skin care effect can be varied due to the different wavelengths of the electric pulse. Ms Circle has applied non-irritable Micro-current treatment to demonstrate effective lifting which softens wrinkle and rejuvenates skin at the same time.

Major function 3: Micro-Vibration
Ms Circle's 125~250Hz micro vibration stimulates blood circulation to increase energy delivery to the skin while improving skin elasticity. The active ingredients of the skin care nutrition penetrate deep into the skin so it is 5 times better absorptions than using hands. The vibration therapy is widely used for physical therapy, rehabilitation, injury, etc, Improves muscle strength of fine muscles, bone density, blood circulation, lymphatic Circulation, cortisol, metabolism etc/ decrease pain, fatigue, blood pressure, fat, cellulite.

Major function 4: Color Therapy
It has four different light-wave for each mode. 4 colors of lights are emitted:
Heating Mode - (42 degree, White) Blood circulation, cell stimulation 
Whitening Mode (590nm, Green) Elastofibroma, decrease of pigment and melanin
Anti-aging Mode - (660nm, Red) Increase of collagen, combat wrinkle
Lifting Mode - (450nm, Blue) Anti acne and inflammation, soothing and calming
Classy Design
It is designed to put the finger into the ring so it can be easier to hold in one hand to massage not only the face but body. Can also be used for body massage and any other areas require relaxation and lifting. 
Rechargeable with micro 5pin USB cable. Built in lithium battery. 
What's in the box?
Ms Circle
USB Cable
Manual 
Warranty
1 year from date of purchase 
How to use 
Fully charge 4-5 hours product using cable provided by plugging to common adapter
Press on button and wait for 1min - heating pad will warm slowly 
Press the same button once to skip to another mode as desired
Each mode will run for 2-3

 

mins 
After used, use wet tissue with antiseptic to clean the metal pad 
Wait for dry, close with cover and store in cool place 
Caution
Do not run device under running tap water 
Country
Made in Korea 
Bundle Product
Special Homecare Origin - Wrinkle Lift Peptide Complex Ampoule (50ml)
This Peptide Anti-Wrinkle ampoule contained Peptide and Protein ingredients and are specially formulated to Enhance skin elasticity, Moisturizing, Vitalizing and firming of your skin:

Marine originated collagen: Skin firming, Enhancing skin barrier.

Adenosin: Wrinkle improvement, Enhancing skin elasticity.

Portulaca Oleracea extract: Soothing skin, antimicrobial, anti-inflammatory action.

Elastin: Maintaining skin elasticity.

Hyaluronic acid: Smoothing skin texture, Moisturizing of your skin.
Smart Homecare tip for SHO Ampoule:
After cleansing, arrange your skin texture with toner.
Apply evenly an appropriate amount of ampoule in the stage of essence and gently tap to promote absorption.
Use Ms Circle heating function to penetrate absorption, plus anti-aging and lifting with vibration and color therapy mode 
Escape from skin troubles with Multi-Use item effect:
When you apply a small amount of ampoule before using the Mask, you will achieve a better moisturizing effect with the mask, with a better absorption of nutrients.
Made in Korea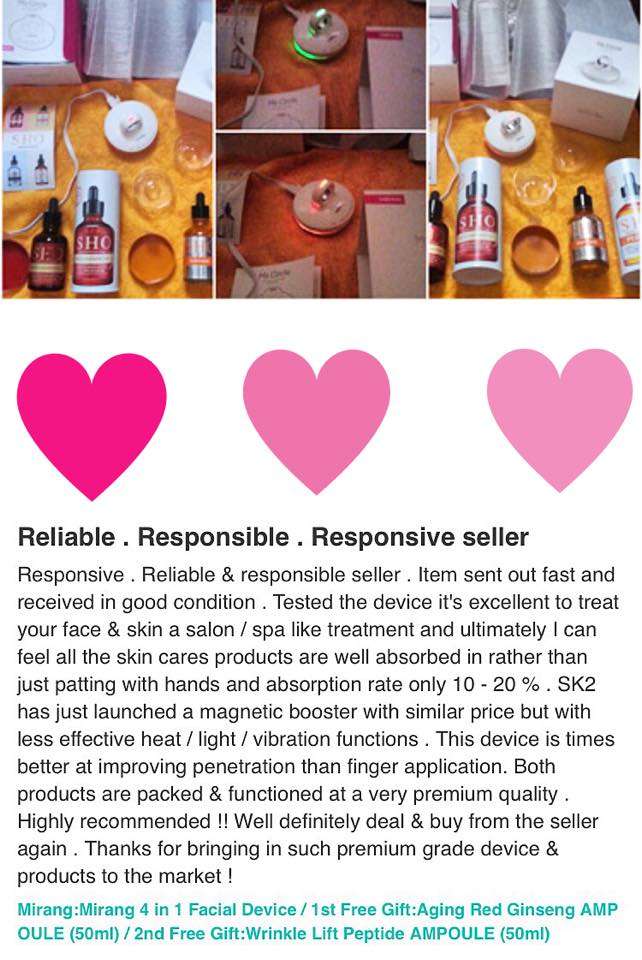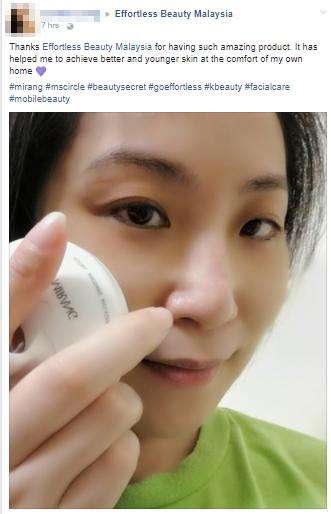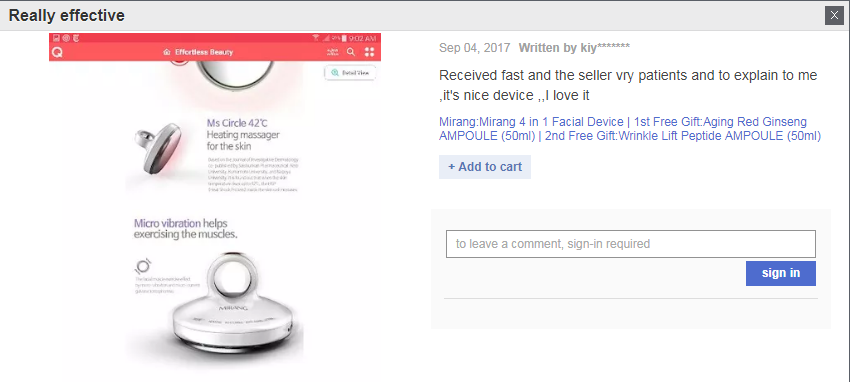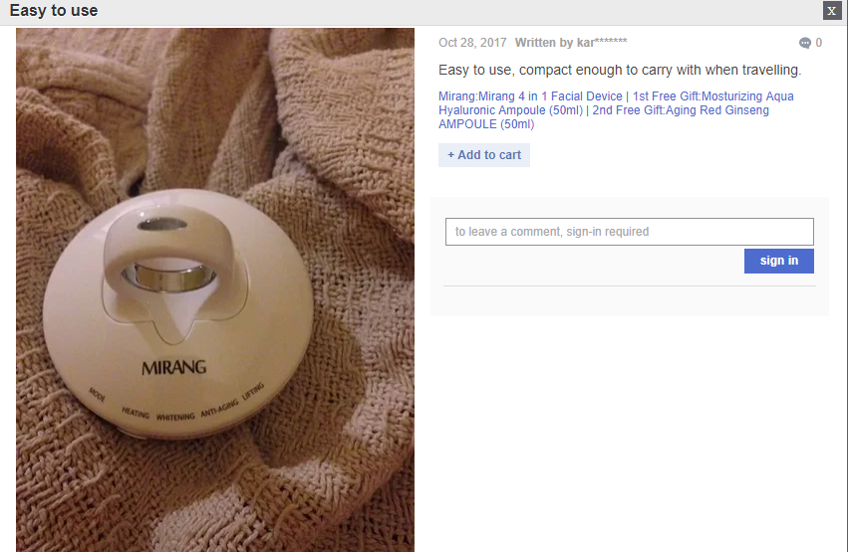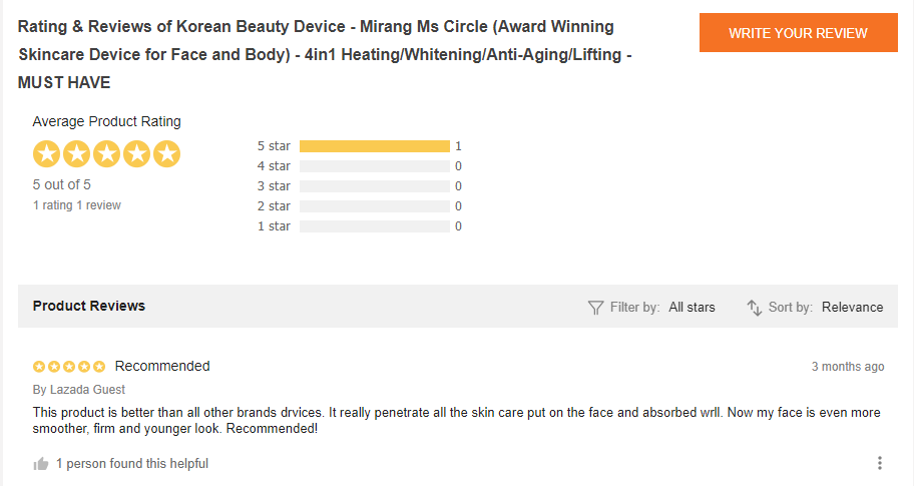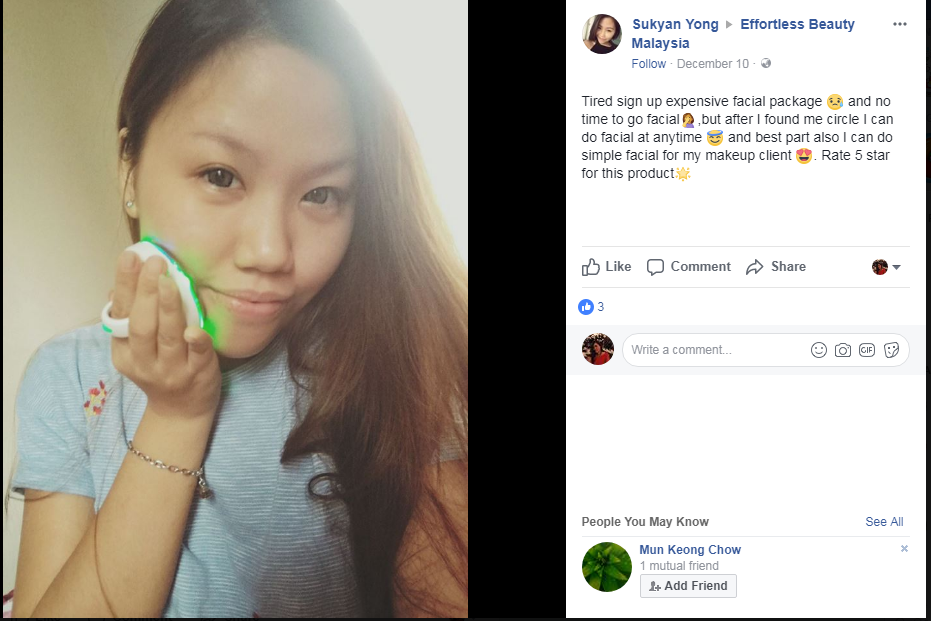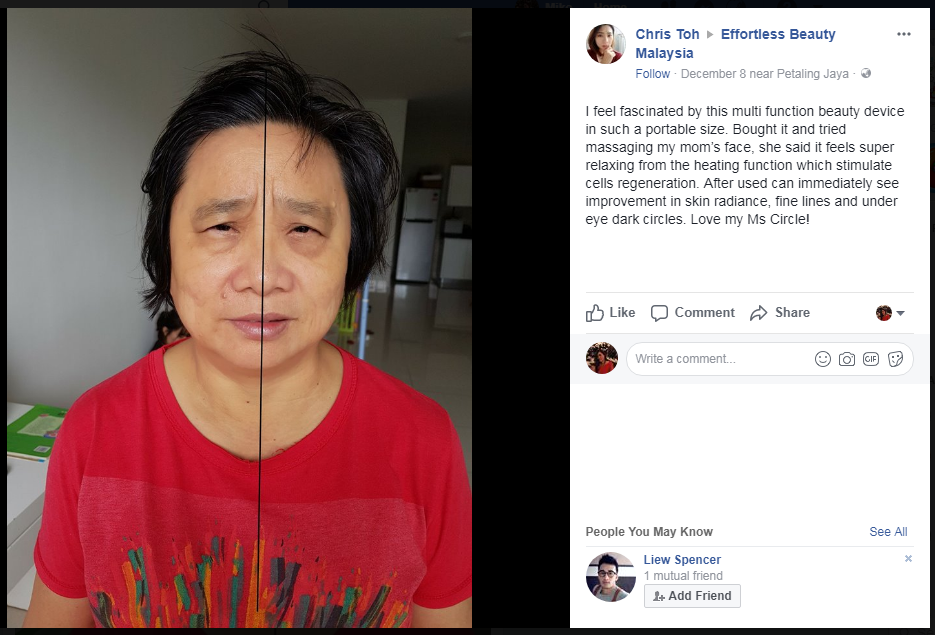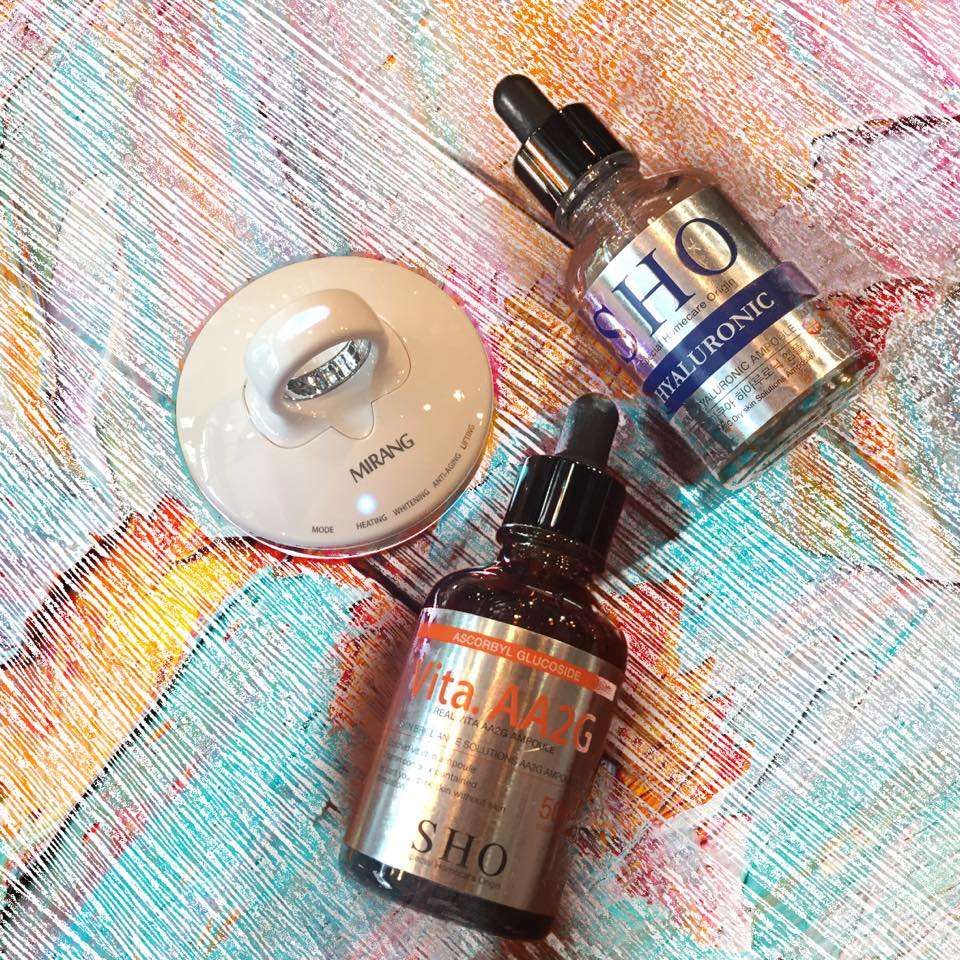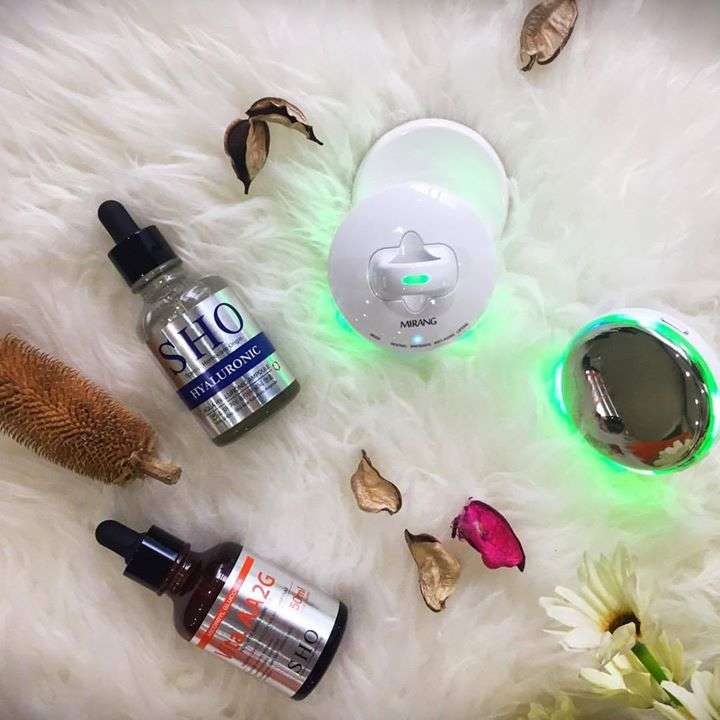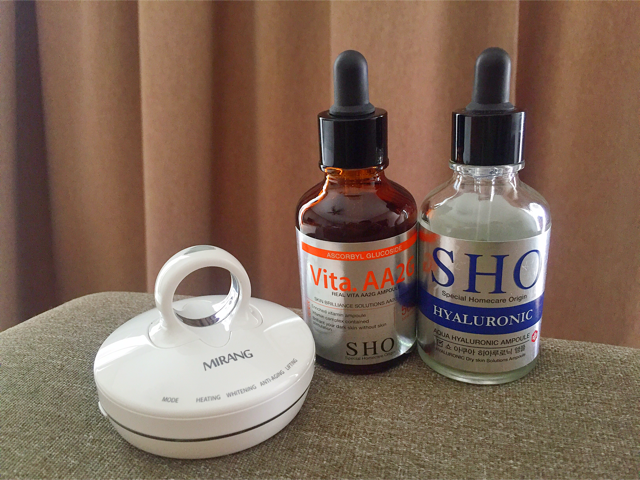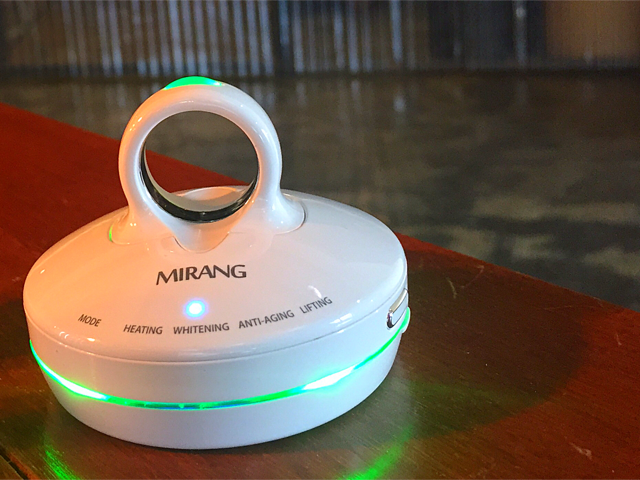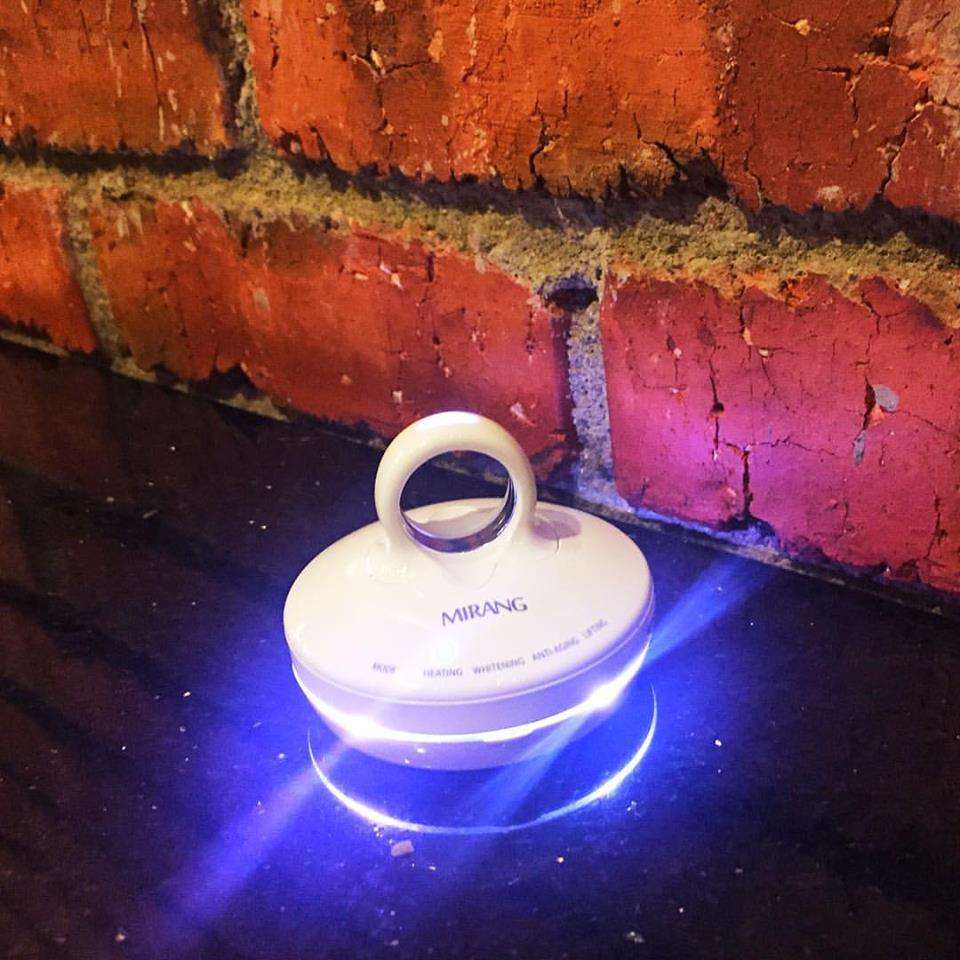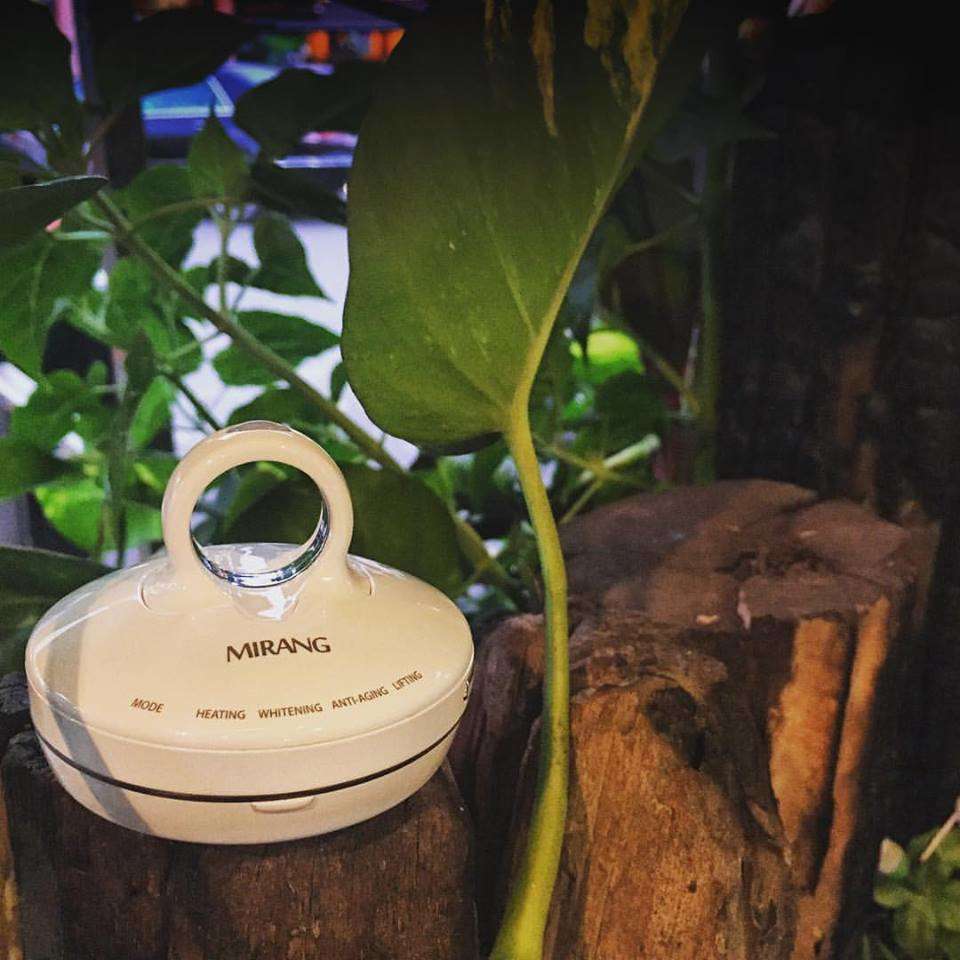 As Reviewed by SBS Woman Plus, Korea Celebrity TV Show
Alicia, K-beauty blogger, using Ms Circle and SHO Ampoule
See how to redeem your first RM20 coupon
Learn More
Seriously love Ms Circle?
Sign up here to get RM10 OFF your first purchase!