Stop paying retail with an Elite membership
How to sign up as Elite member?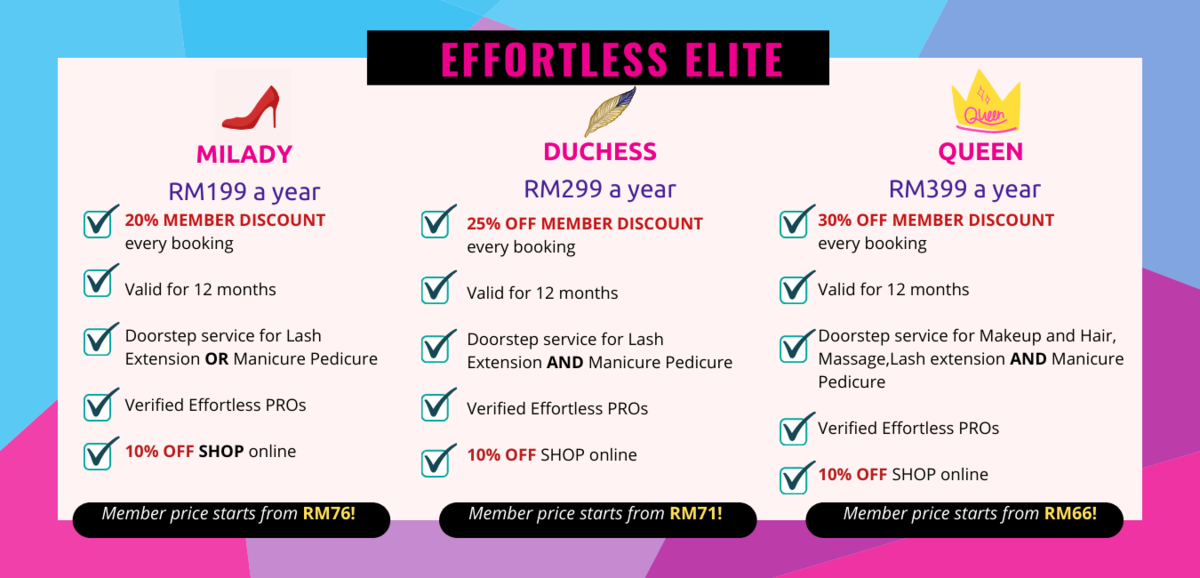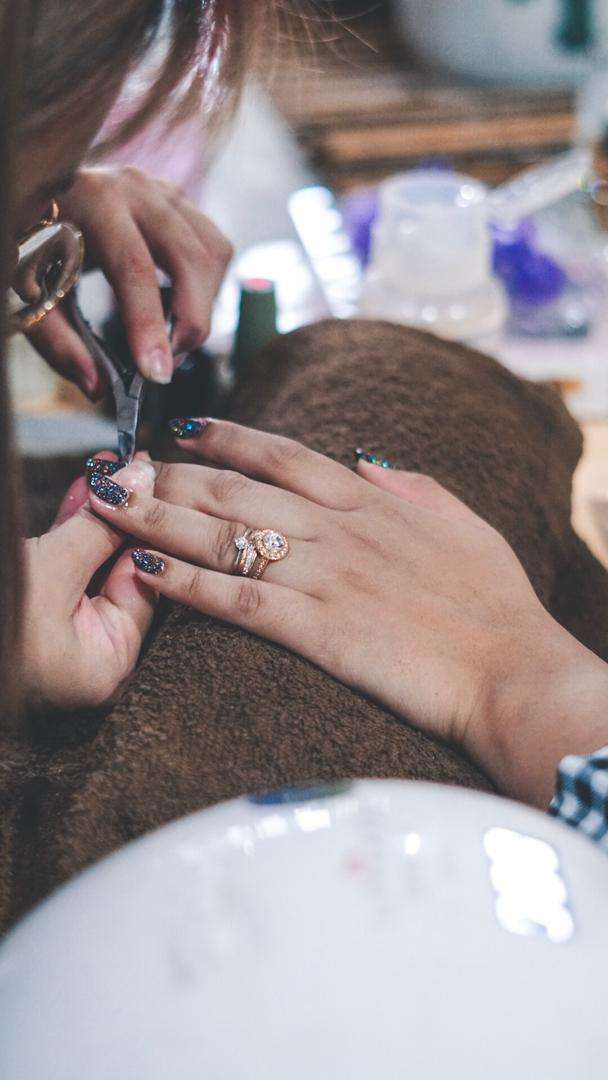 Elite membership is designed for women who are always on-the-go, enjoy beauty pampering services while getting most value all year long - absolutely hassle free!

Look and feel amazing, only with us!
1. What is ELITE Membership?
It is a membership package designed for customers who love getting beauty pampering at affordable deals! Best of all, you get to enjoy your favourite beauty services at the comfort of home.

2. Are the beauty professionals certified?
Yes, we ensure our beauty PROs have sufficient working experience and are capable to provide quality service. They are professionally certified by recognised bodies in the industry. All PROs went through rigorous selection and filtering based on their field of expert, track record, work quality and experience.

3. Will you send the same artist or therapist every time?
Yes, if you prefer the same PROs we will secure their availability in advance. Early reminder will be provided so you can book your favourite PROs. Should you wish to experience new PROs, we will assign accordingly.

4. How do I sign up?
Choose your preferred membership package, add to cart and checkout online via credit card or bank transfer (ipay88) option. You will receive an email with your unique code which you can use every time when you book online to enjoy discounts.

5. Which locations do you cater?
We serve all locations within Klang Valley. - except Semenyih, Rawang, Kajang, Putrajaya

6. Are there any extra charges for specific locations?
There will be extra charge of RM30 only for these locations - Rawang, Kajang, Semenyih, Putrajaya, Cyberjaya. No extra transportation charges for other locations.

7. Are there any spending limits after I signed up?
No, you can book as many appointments all year long using your special discount code.

8. Are there any exclusions to the membership package?
The discount code is applicable for 1 person booking on eligible services. It does not apply to existing group rates or packages.

9. Can I use my member discount on all services?
Yes, you can enjoy discount on 4 types of eligible services under Queen membership.

10. Can I book for friends and families at different locations?
Yes, you can book for friends and families as long as you check out for 1 person.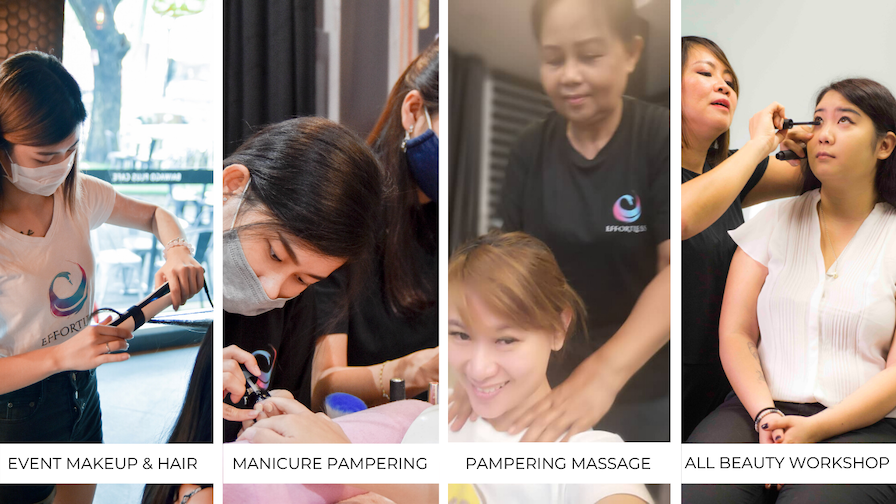 Save time, look fabulous!
Enjoy all these beauty pamperings at the comfort of home.
Wake up to beautiful lash
No more horrible looking nails!
Destress at the comfort of home
Prefer one-time off packages?
Take a look at other beauty packages here
Learn more
Start your journey to Effortless today
Sign up here to get in touch with us